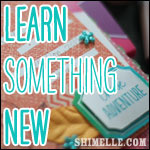 Here's a few more pages from Learn Something New Everyday with
Shimelle
. One thing that I have learn't doing this is, that I have 'more ideas than time'. I've signed up to do LSNED for the last few years. The first year I got to about day 4, the next year I read all the prompts, the forums and browsed the galleries and didn't start an album at all. This year I was determined to start an album and complete it. Well I've got to Day 19 and only have 11 more days to do!!
So for day 5 the theme of my page is all about Time - so I based it on Mark Rohan, who lives not too far from us, an Olympic Gold Medalist at the London Paralympics this year.

Day 6 the theme was all about gratitude - so I based my page of my family who I am so grateful for.
Day 7 is all about what you do with your 'in-between-time'. I am totally addicted to Pinterest, so when I have a moment or nothing much is happening - I start browsing and drooling over food, lovely crafts, fashion, photography inspiration - the list is endless.